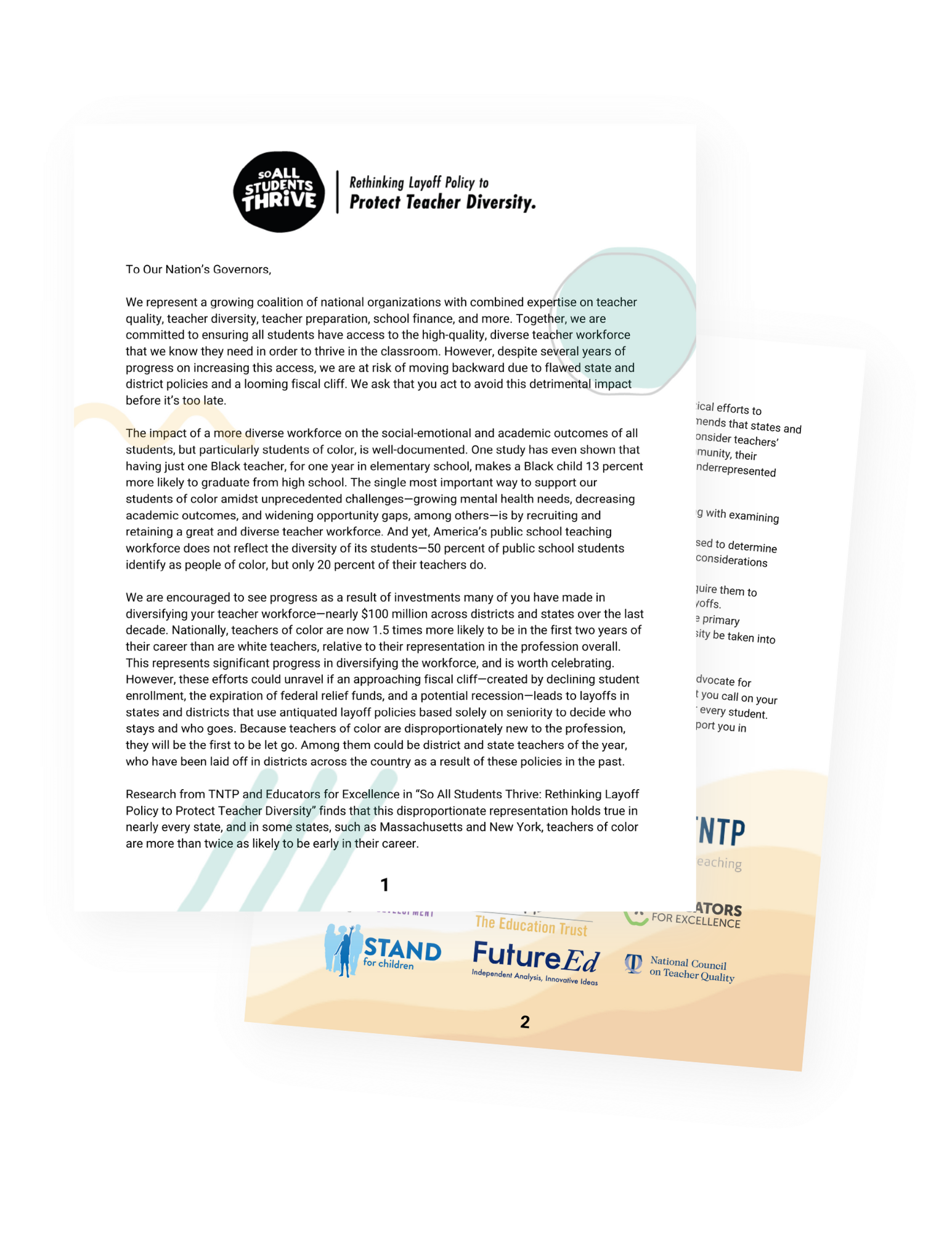 Add your organization to our letter
Representing a growing coalition of national organizations – with combined expertise on teacher quality, teacher diversity, teacher preparation, school finance, and more – we are committed to ensuring all students have access to the high-quality, diverse teacher workforce. We are at risk of moving backward due to flawed state and district policies and a looming fiscal cliff.
YOU CAN HELP!
Submit a request to add your organization's name to this letter urging state lawmakers to protect and expand access to a high-quality, diverse workforce for every student. CLICK HERE to read the letter in its entirety.
Add your organization